Steps On How To Style Any Bob-Hairstyle
A
bob-haircut
can actually be styled into many different ways depending on how you want to like. In fact, some of the bob-hairstyles include; an asymmetrical-bob, short-blunt bob, chin-length bob, classic-bob, cropped-bob and a lot more. so, if you have a bob-hairstyle and you feel like you want to modify it then there are actually several different ways of styling your bob-haircut inorder to add some little charm to your looks without even spending a lot of money on styling hair. So, below are some of the steps that you can follow when styling any type of bob-hairstyle?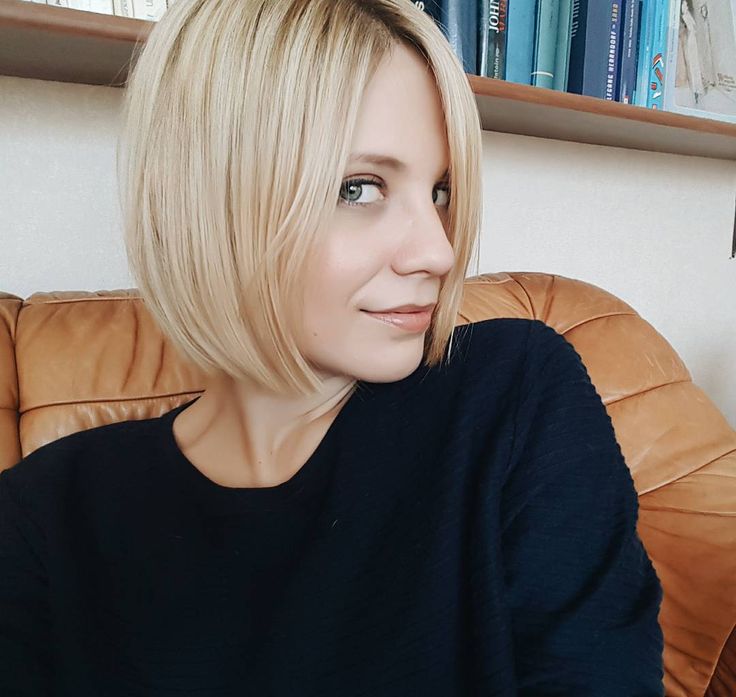 Steps on how to style any bob-hairstyle:
Wash your hair with a good hair-shampoo: you need to wash your hair inorder to dampen it or leave the hair wet after having a shower. Washing hair helps to remove any dirt from it while living it a bit damp will facilitate for quick and easy styling. In fact, if your hair is so dry then consider spraying or wetting it before you begin styling it.
Apply any styling hair-product into your hair: afterwards you have to apply and massage a small-amount of any styling hair-product like a mousse or soft-hold gel into your hair because this styling-agent will help to hold hair into place once you style and blow-dry it. So, apply a quarter-sized amount of styling agent into your palms and then rub hands together inorder to spread the agent. Afterwards, run your fingers through the hair and begin to massage your hair gently.
Divide your hair into different sections using clippers: you actually need to divide your hair into section before you begin styling it. So, you will need to use hair-clips or hair-ties to hold different sections of hair out of the way while styling. So create sections at the top, sides and back then begin styling each section at a time for best results.
Straighten-out your hair: get a section of your hair and then use a round-brush or straightening-iron to straighten-up your hair. Gently run the straightening-iron down the length of your hair until all the hair in that section becomes straight enough. Additionally, you can even pass your fingers through the straightened hair inorder to remove any tangles.
Part hair into 2-sections at the center of the head: afterwards divide your hair into 2-sections and the center of the head and then leave it to fall o either sides of the head. Brush through your hair inorder to remove any remaining tangles and uneven hair-strands.
Trim the hair-ends: get your hair-clipper and then begin trimming the hair-ends inorder to achieve a clean bob-hairstyle. However, if you to have a messy appearance then don't make the hair-ends so clean.
Create an inward-curl at the hair-ends: you will have to grab your straightening-iron again and then slightly curl the hair-ends inwards or towards the chin inorder to achieve a classic bob-hairstyle. However, you may decide not to curl the hair-ends inwards in case you want to achieve a straight bob-hairstyle.
Add some bangs if you want: a fringe/bang looks great on nay bob-hairstyle and this implies that you can decide to add a front-bang or side-bang on to your hairstyle inorder to achieve a more appealing look. So, you will need to use a curling-iron, straightening-iron or hair-brush to create a simple fringe/bang.
Finish by applying a hairspray: incase your worried that the hair mousse or styling-gel applied to your hair at the beginning won't hold into place, then consider apply a holding and shinning hairspray throughout your hair after styling inorder to keep you bob-hairstyle in shape.
Ways You Can Switch-Up/style Your Bob-Hairstyle Inorder to Achieve a New Amazing Look:
Apply Messy Curls into a bob-hairstyle: adding messy curls to your bob-hairstyle may seem funny but these curls can actually make you look very classy and perfect. so, get hair-rollers and then roll-up your hair and afterwards remove the rollers and shake-out your hair until it becomes loose and tousled.
Add soft waves into a bob-hairstyle: adding soft-waves into your hair is one of the best ways of styling-up a bob-hairstyle. In fact, soft-waves are easy to create and polish yet they provide you with an amazing bob-hairstyle. So, to create these soft waves into your bob-hairstyle you will need to comb-out hair into waves and then finish by applying a good a hairspray inorder to achieve a perfect look.
Apply tight curls into your bob-hairstyle: in case you have naturally curly hair then trying-out curled-bob hairstyles is the best choice for you. So, you will need to use a curling-iron on your bob-hairstyle inorder to achieve curls throughout. However, you may also decide to apply the curls on the lower-sections of your bob-hairstyle inorder to achieve a more appealing look.
Create a messy-bob: styling your hair into a messy-bob will actually help get a new and amazing look. so, inorder to create a messy-bob you have to style your short-locks up and away using a hair-comb and then apply for hairspray inorder to achieve a more formal and mussed-up look.
Apply a lazy-girl tuck: the lazy-girl-tuck style actually looks very amazing on a bob-haircut. So, apply a lazy-girl-tuck on your bob-hairstyle by simply tucking the front-section of hair behind one-ear inorder achieve a simple and clean bang/fringe. In fact, a crazy-girl-tuck is very easy to create whereby you can either use a hair-comb or hands to create this style and in just a few seconds.
Create a pin-straight bob-hairstyle: a straight bob-hairstyle is actually very easy to create whereby you just need to cut your hair to a desired length, get a flat-iron and begin straightening your hair. Afterwards, you will need to use a hair-comb to smoothen and straighten your bob-hairstyle then finish applying a shine-serum or hairspray inorder to deal with any flyways and to achieve a super-silky bob-hairstyle.
Tips to consider when styling a Bob:
Know the texture of your hair inorder to effective styling results. For example, fine-hair is often hard to curl while coarse-hair is very easy to curl. So, choose a bob-hairstyle that your hair will be able to hold well.
Always spray a heat-protectant into your hair before styling it in case you're going to use straightening-iron, curling-iron or blow-dryer. A heat-protectant helps to prevent your hair from becoming frizzy or hard to style due to excessive-heat exposure.
Use a hair-brush to remove any tangles from your hair before you start styling it. In fact, messy hair is very hard to style compared to smooth and organized hair.