15 Best Hairstyles For Teenager Girls
Teenage girls really love trying out different hairstyles and sometimes even try to experiment with their hairstyles in order to add a fresh twist to their looks.
Since teenage girls are very innovative and prefer trying out something new and exciting every day, we have decided to sort for you some of the best hairstyles today that will allow you to achieve that sexy and unique look whether you're going to school or a party.
Fine Layered Hairstyle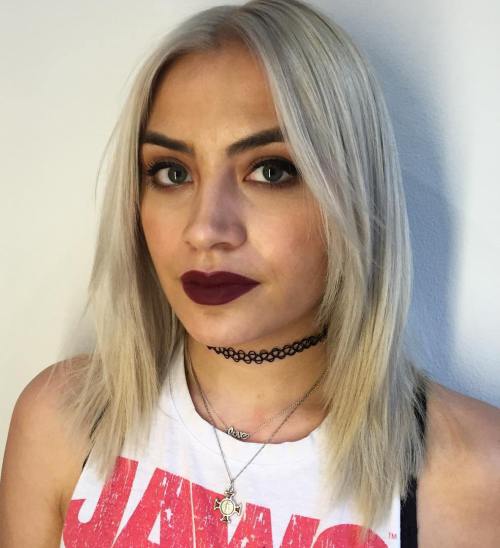 This fine layered medium-length hairstyle with simple side bangs will make any teenage girl look simple, sassy, and classy. In fact, not every teenage girl should have a crazy hairstyle and that's why girls who prefer looking simple and elegant at school should try out this great sleek hairstyle with awesome layers.
On the other hand, to style this hairdo you will have to first prep your hair with a hair serum then use a flat iron to straighten it. Finish by applying a light-hold spray for long-lasting shine and hold.
Fringed Ponytail hairstyle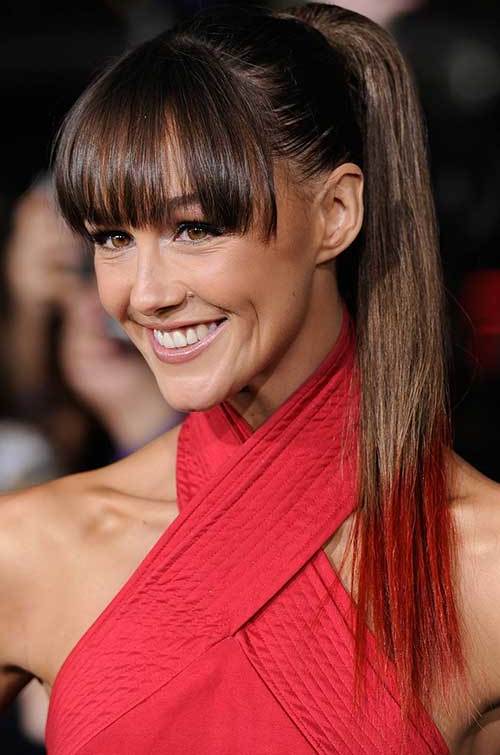 This fringed ponytail is usually worn by most celebrities and this is mainly because it looks cute and sexy. So, teenage girls who wish to achieve that awesome celebrity look should try out this fringed ponytail.
To style a fringed ponytail, you have to comb some hair to the front and then brush and gather the rest of your hair to the back of your head. Secure the hair at the back with an elastic hair band and then style that hair at the front into a simple fringe that covers your forehead.
Lastly, tease the hair at the crown in order to give your hairstyle a casual look.
Boho Braided Hairstyle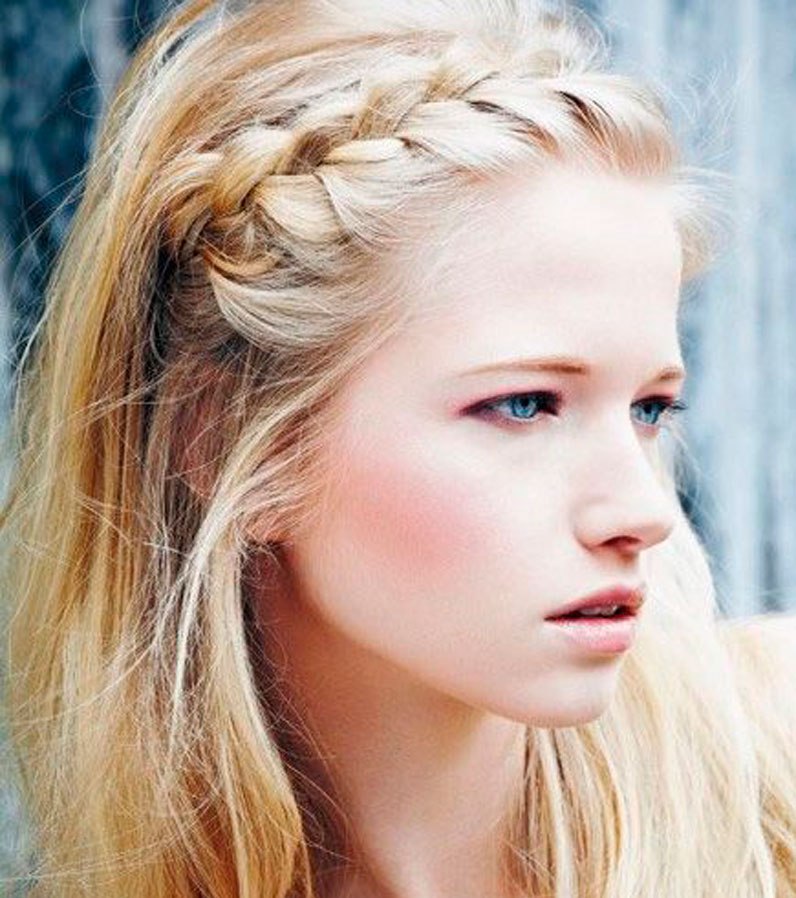 Bohemian hairstyles look very amazing and vibrant whereby which makes them some of the best hairstyles for teenage girls. In fact, Bohemian hairstyles will make you look great whether you're going out or spending a day out with friends.
However, Bohemian hairstyles are not that simple to style and you will actually need to seek professional help in order to achieve great styling results.
Curly Textured Bob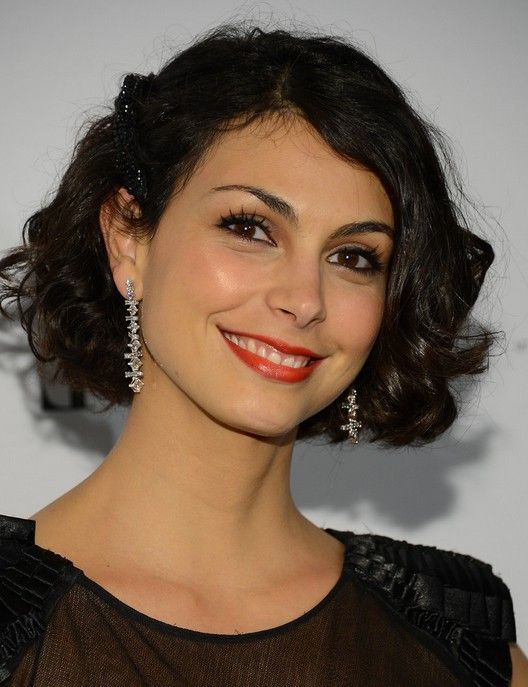 This nice-looking bob hairstyle with curls will work perfectly for most teenage girls because it makes anyone look stylish and pretty. To achieve this haircut, you will have to prep your hair using a serum and then create a deep-side partition.
Afterward, brush all the hair downwards then get a flat iron to straighten the hair at the top till midway. Curl the hair at the ends and finish by applying a light-hold spray in order to achieve long-lasting results.
Colorful bob hairstyle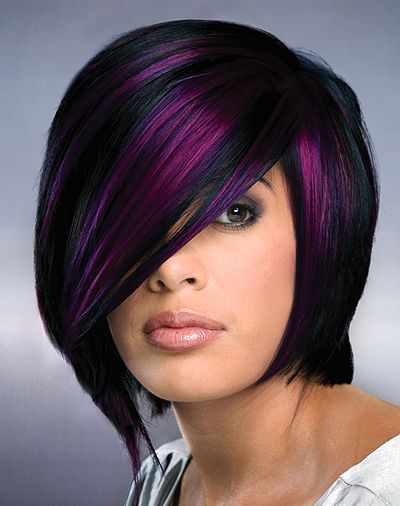 You can actually enhance the appearance of your bob haircut by simply adding some color to it. Adding color to hair will make any teenage girl look funky and edgy whether going to school or a party.
However, coloring hair into multiple tones is not an easy process and it may require you to the saloon and afterward style your hair as desired.
Long Tousled Ombre Layered hairstyle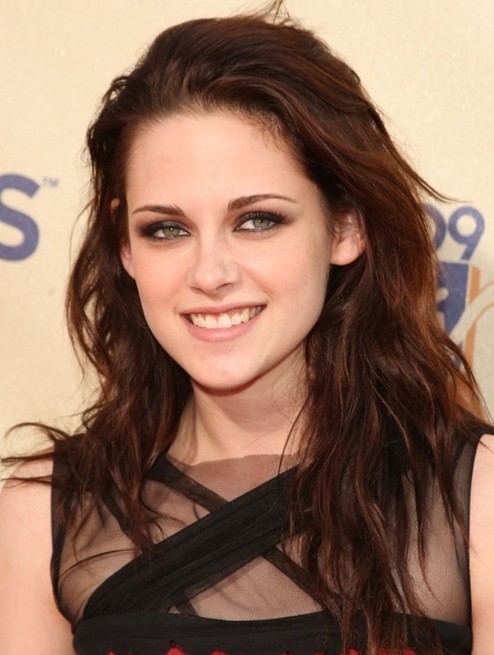 Ombre hairstyles will give any lady a pretty and elegant look that is just perfect for any occasion. So, to achieve an Ombre tone you have to dye your hair with different shades of brown and then style it as you prefer.
Additionally, try to tease your hair a bit using your fingers in order to give it more lift and volume.
Messy Short Ponytail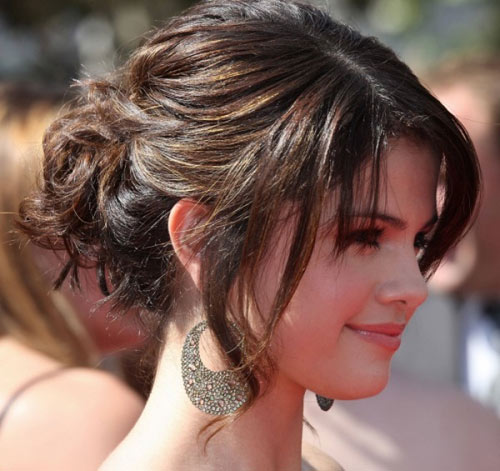 A messy short ponytail is one of the best hairstyles for teenage girls. This hairstyle actually looks awesome on all face types and it's even very easy to create.
To achieve this hairstyle, create a deep side part and then comb the rest of your hair backward and tie it into a ponytail. Afterward, pass your fingers through your hair and ponytail to create a messy appearance.
Quirky full-Bangs hairstyle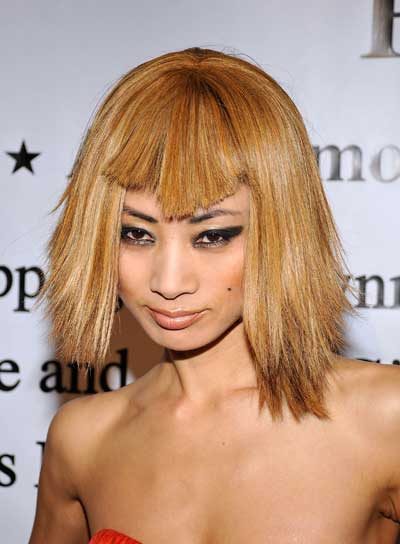 If you love layered hairstyles with bangs then this hairstyle will work perfectly for you. It actually features quirky front bangs that generate a teenage vibe and will actually make any teenage girl look unique and beautiful.
So, if you're not afraid of getting that wild look then go for this amazing bob hairstyle with great bangs
Messy side French-Braid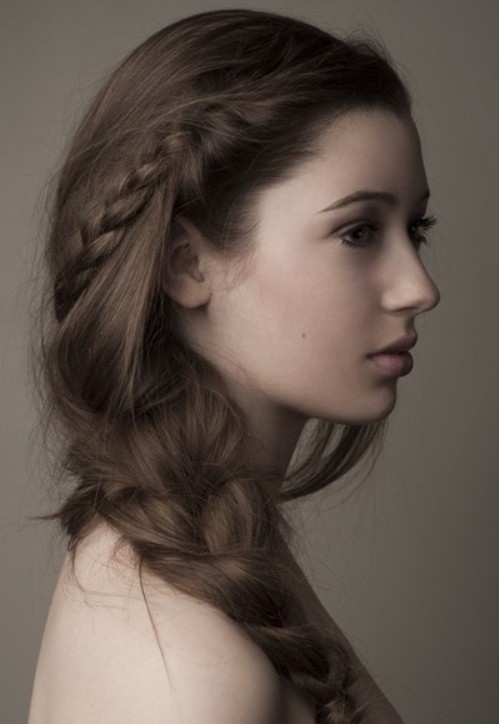 French braids are one of the favorite hairstyles for teenage girls because they are very easy to create and make girls look younger, more beautiful, and sexier.
So, to create this side-French braid you have to comb all your hair backward and then twist the hair on the sides into braids running up to the hair-tips. Remember to apply shine and hold spray in order to keep the hairstyle intact all day.
Shoulder Length Bob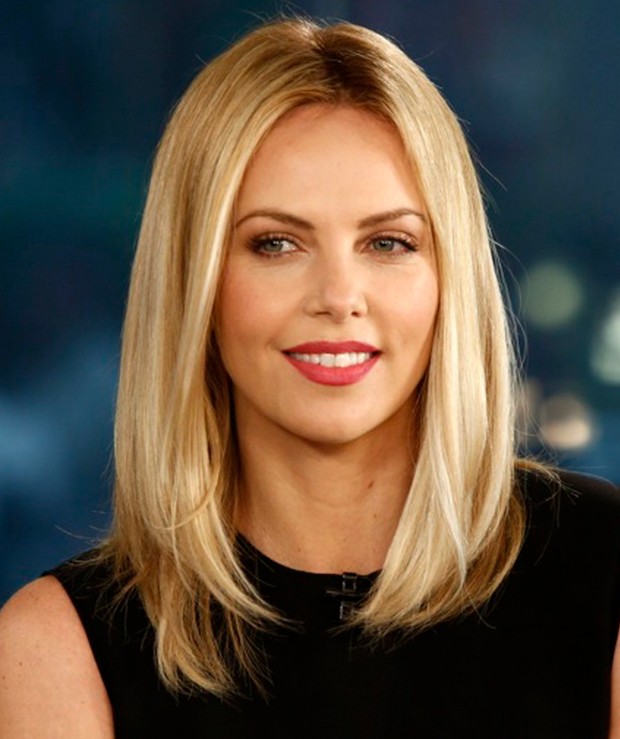 Shoulder-length bob hairstyles will never go out of trend because they make women look edgy, chic, classy, and trendy. In fact, this hairstyle will suit every face shape and that's why many teenage girls love it.
On the other hand, this hairstyle gives anyone a neutral look whereby any lady will be able to go to any occasion, party, and even class when wearing this hairstyle.
Side Swept Ombre Bob hairstyle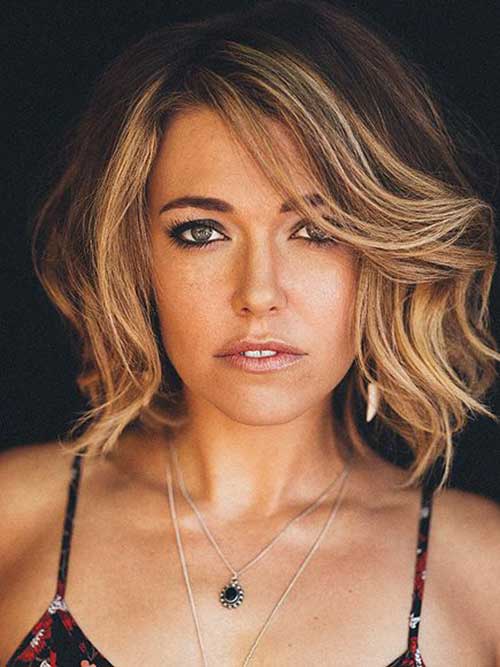 Side-swept Ombre bob hairstyles really look great on most women because they contain different color shades that help to draw attention to the face.
The hairstyle will make you look pretty and elegant but you should try to add some volume to your hair by simply running your fingers through the hair in order to generate a tousled look.
Sleek Side Ponytail hairstyle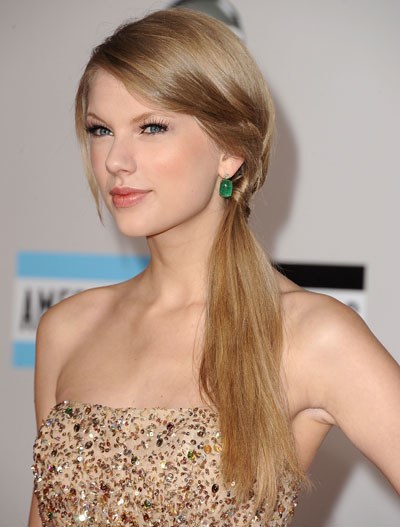 Most teenage girls really love this hairstyle because it makes them look pretty and even compliments any outfit that you may be putting on.
On top of that, this hairstyle is very easy to create whereby you will just have to straighten all your hair and then gather it at the back and secure it with an elastic band.
Finish by applying a hold and shine-enhancing spray in order to achieve long-lasting results.
Straight And Curly hairstyle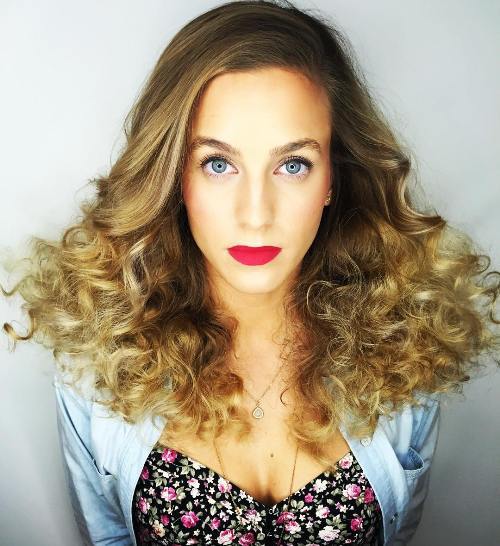 If you want to look extremely elegant, cute, and sexy then try out this straight-to-curly hairstyle. In fact, it features a straight top up to around the mid-length then the rest of the hair that falls below the head is styled into sexy, voluminous, and bouncy curls that any lady would love to get.
On the other hand, this hairstyle is very easy to create whereby you will just have to straighten the hair at the top up to mid-length then curl the hair below using a curling wand. You may even pass your fingers through styled hair in-order to add texture and volume.
Tight Knit Side Braided hairstyle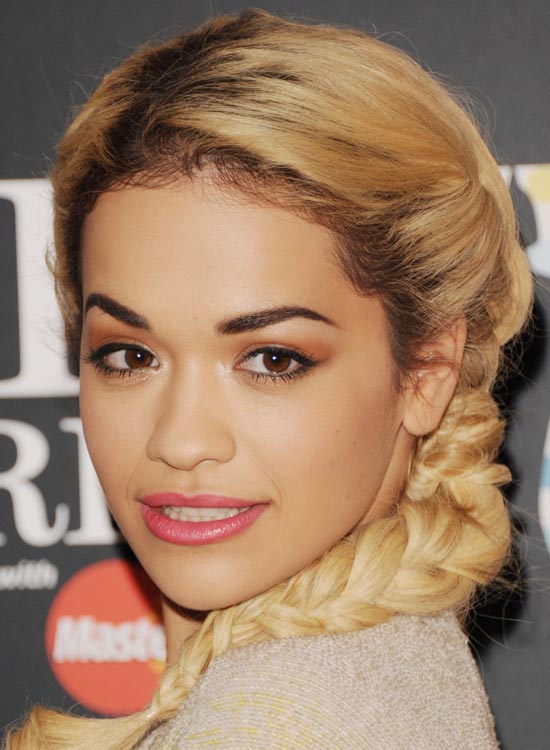 Wavy and Tight Curls hairstyle