15 Best Back To School Hairstyles
When you're preparing to start class again, a brand new hairstyle will be required to kick off a new school year, there are many school hairstyles for ladies or girls that you try out in order to look fresh and beautiful whereby these range from low-key hairstyles, updos, and braided hairstyles.
Below is a list of some of the best hairstyles that you will need to try out this year and tips on how you can have simple easy hairstyles in preparation for or during school.
Rolled and Tucked up-do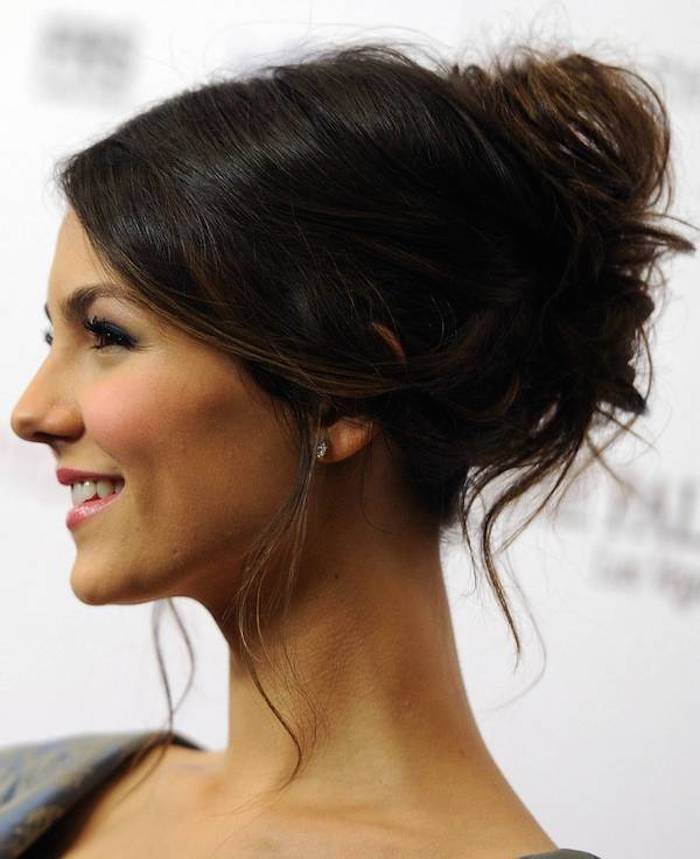 If you have been looking for an easy and classy hairstyle for school time then you should consider trying out the rolled and tucked up-do featured above. This hairstyle will actually make you look perfect if you have long and thick hair that you don't want to fall over the face.
Its styling is very easy whereby you just have to fold sections up to the crown of your head, tuck the section ends into your hair and then pin them up.
Messy up-do with a headscarf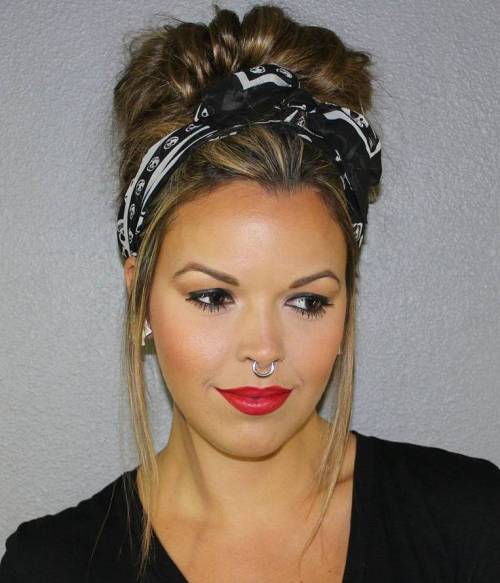 A messy updo with a headscarf or other accessories will actually make you look great and unique at school. In fact, this hairstyle is very easy to create and you will need to a little texture to your hair in order to achieve long-lasting results.
Updo Curly Ponytail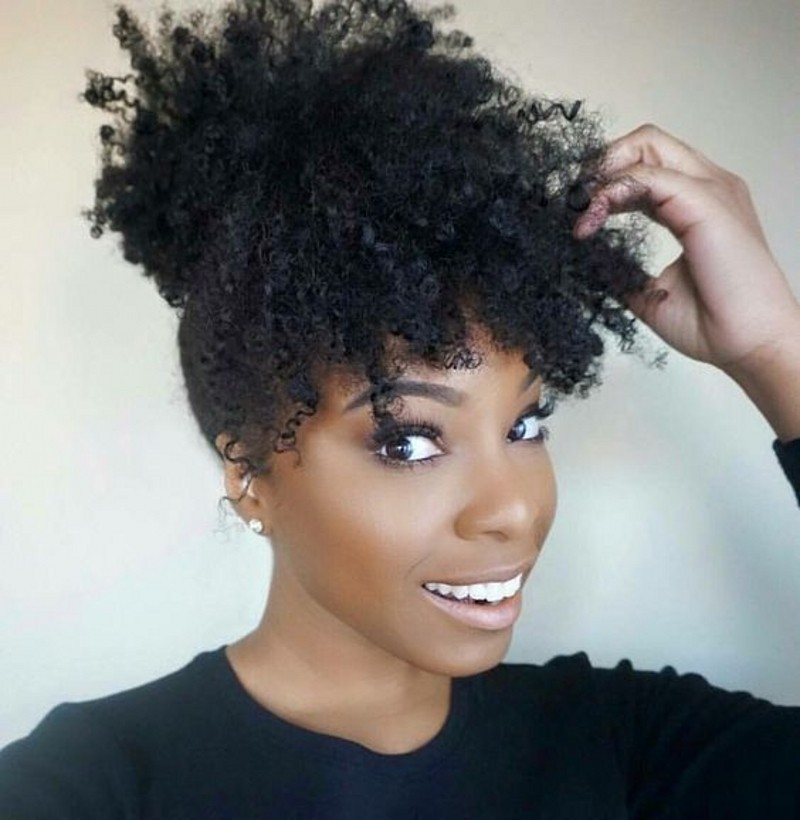 Ponytail hairstyles are actually a great choice for most school girls because these hairstyles are very easy to create and even make girls cute.
To achieve this hairstyle, you will have to pile hair on top of your head and then use bobby pins or elastic bands to secure it. Style the rest of your hair into curls because this will have to add volume and frame out your face shape.
Messy bun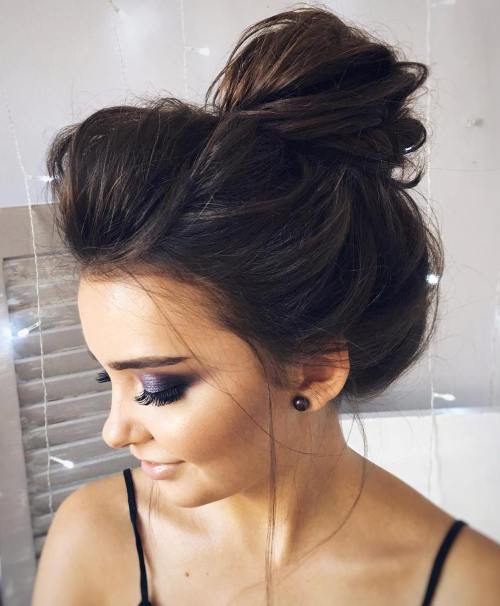 Messy-bun hairstyles are also great hairstyles for school girls because they are very simple to style. Messy buns work great on long and shoulder-length hair and all you will need to do is wrap hair around the base and then use bobby pins to secure hairs that fall out of the bun.
The messy structure of the bun and hair will also help to add gorgeous volume and movement to your hair making look very natural and beautiful while at school.
Short natural hairstyle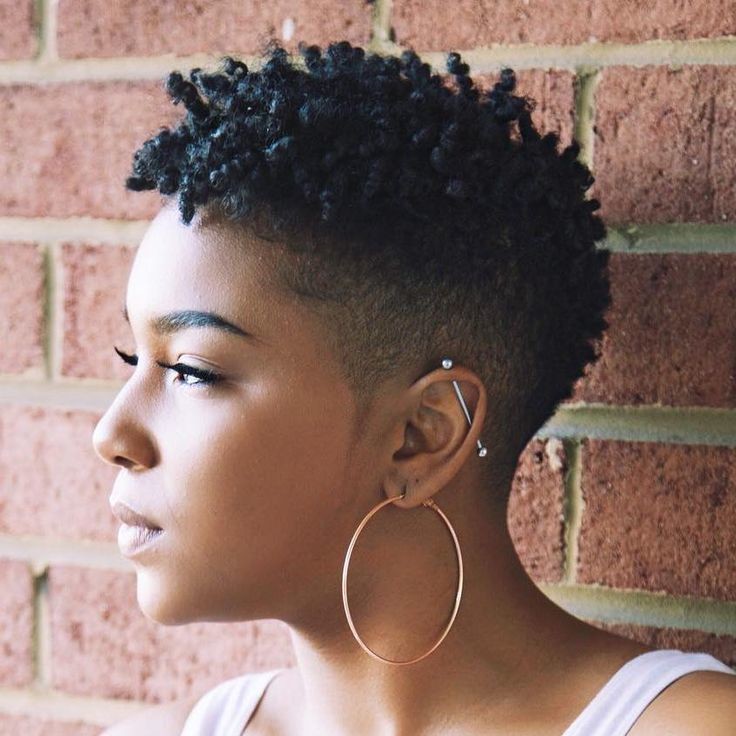 Short natural hairstyles actually work perfectly on African girls because their hair is naturally short and curly. In fact, adding some little volume to your short curly hair will give you an amazing and unique look that will turn heads at school.
You may even decide to trim the hair on the sides shorter and leave the one at the crown longer or even add a colorful headband to your hair for a more stunning look.
Pigtails hairstyles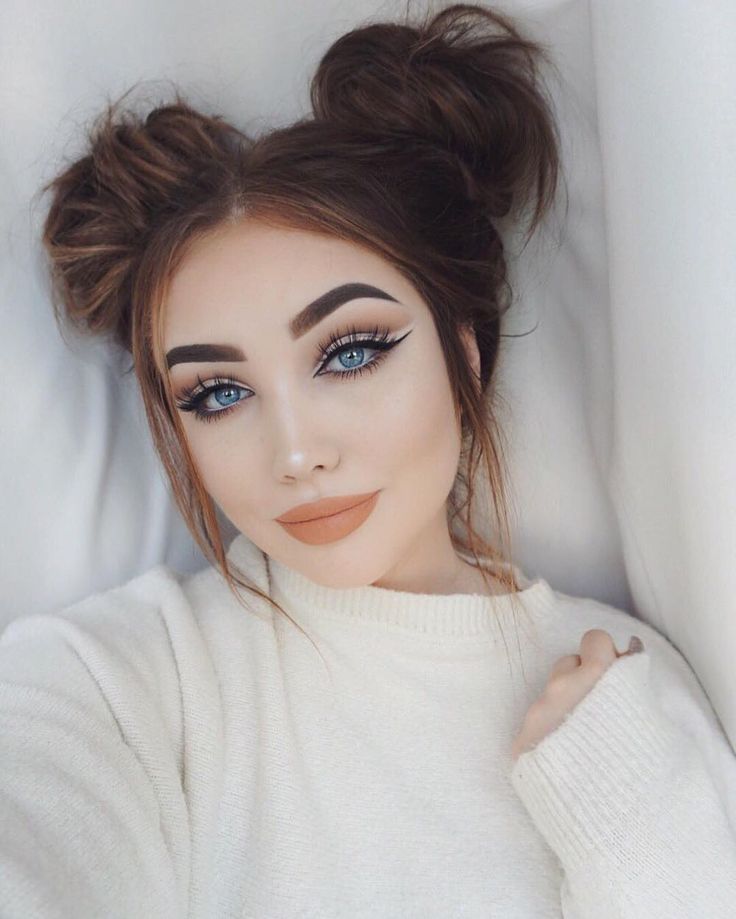 Pigtails are the favorite hairstyles for little school girls but even high-school girls can try them out in different mature styles as the one featured in the photo above.
You're never too old for pigtails because any girl looks younger and more beautiful compared to other hairstyles. Pigtail hairstyles are very easy to create whereby you just have to part your hair into different sections and then twist each section into a simple bun. Afterward secure the buns using pins and you will be ready to rock your style at school.
Crown braid with rope twist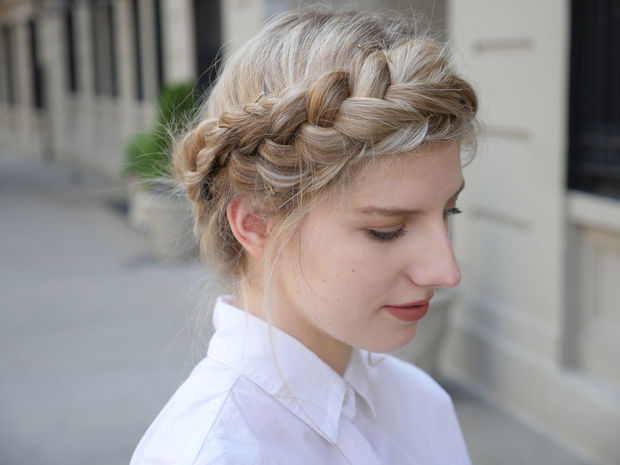 In case you don't want to be late for class, then a crown braid or rope twist will work perfectly for you because all you have to do is roll your hair into a braid in just minutes and you be good to go.
You should start by making a deep side part and then braid or rope-twist along your hairline while moving from one side of your head to the other. You should stop braiding around the ears and then wrap your hair into a simple bun at the back then secure it with bobby pins.
Messily pin-back short hairstyle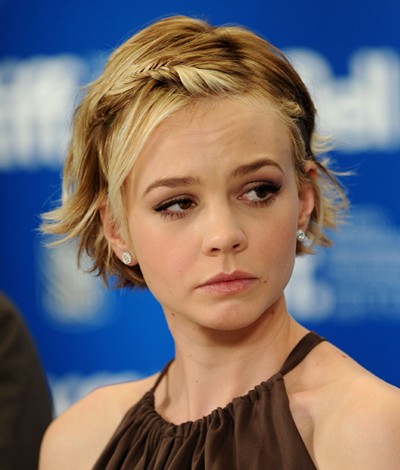 Pined-back hairstyles are easiest to create and they will work perfectly for girls that don't have time to waste on styling hair. This hairstyle requires grabbing pieces of hair and then pinning them at the back using bobby pins.
To achieve some extra hold, you have to apply a hold hairspray before applying bobby pins. Lastly, this hairstyle will work great on girls with naturally wavy or curly hair.
Bantu knot pigtails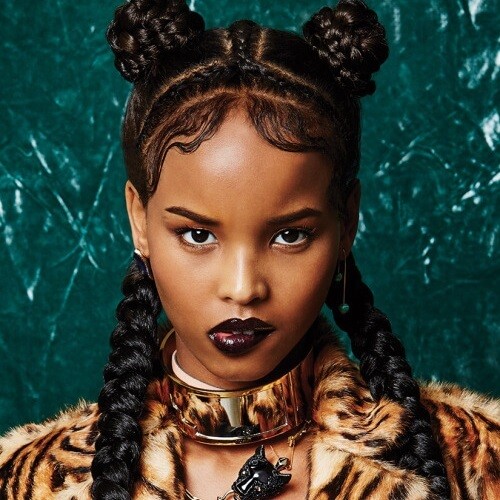 The Bantu knot pigtails are indigenous African braided hairstyles that can be styled in different ways and will actually work perfectly for African-American girls. These braids will make you look unique and different from other girls in school.
Beach waves short hair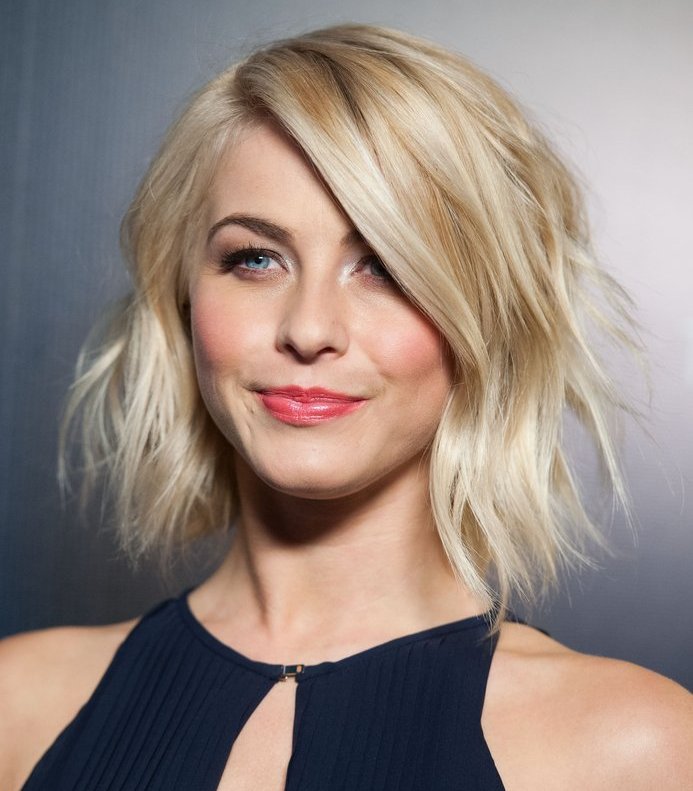 If you want to achieve overnight beach waves, you will have to twist 2 damp sections of your hair while going to bed. In the morning, untwist the hair and it will actually contain great beach waves.
Additionally, you can even apply a sea-salt spray from the mid-lengths to the ends of the hair before rolling it up in order to add extra hold to the hair before going to school.
Tiny twist curly hairstyles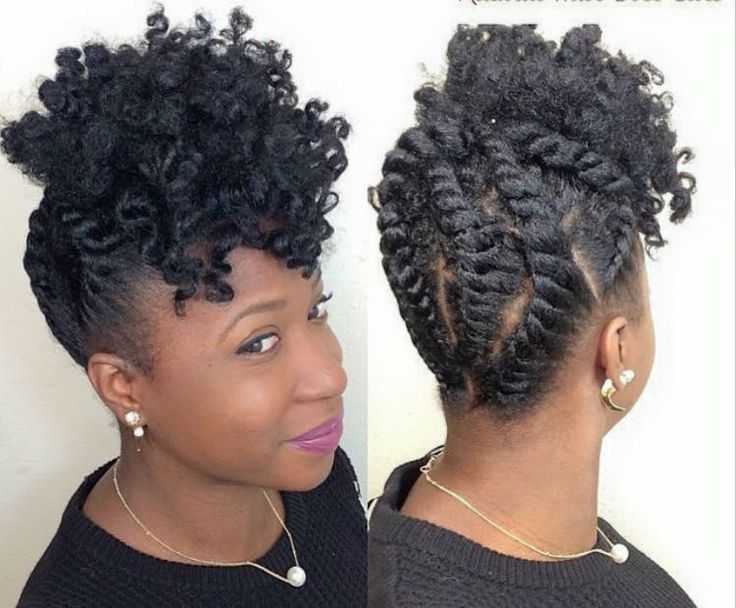 Tiny twists will work perfectly for girls with curly and wavy hair textures. This hairstyle is very easy to create because you just need to apply a hair-curling mousse and then rub gently in order to achieve that amazing look in just seconds.
Loop braids hairstyle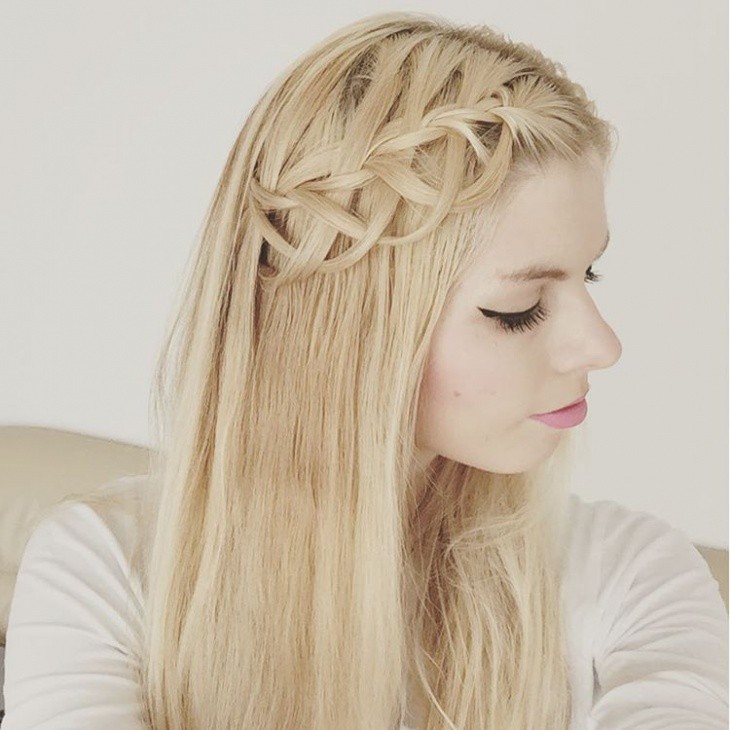 Loop braids look very sexy and they are easy to create whereby you just need to tie your hair into loose knots. In fact, girls who love looking unique and elegant at school should try out loop-braided hairstyles.
Lastly, this hairstyle looks great on naturally blonde or brown hair and this makes it a perfect choice for white girls.
Faux top knot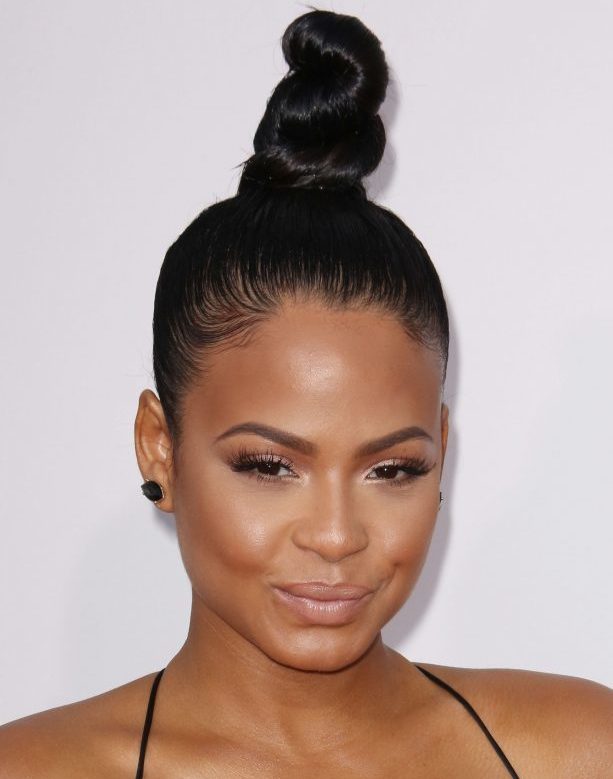 If you want to achieve a simple and chic look at school, then should try out the faux top-knot hairstyle featured above. In fact, this hairstyle is very easy to create whereby you will just have to pull your hair into a high ponytail while leaving the rest of your hair straight and smooth.
Braided bubble style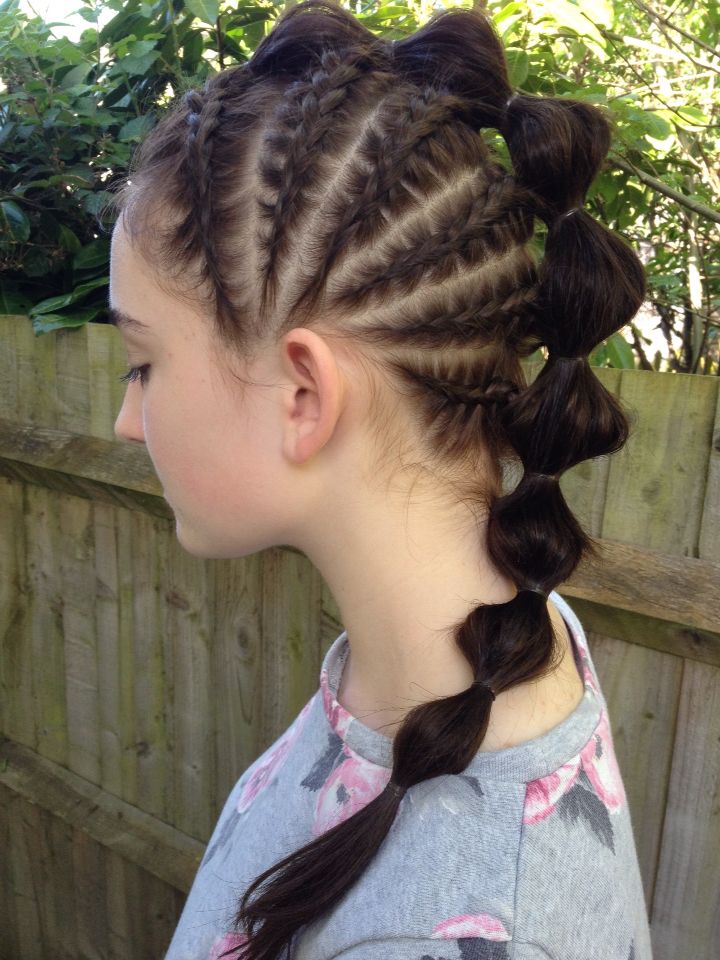 The braided bubble hairstyle looks unique and stunning whereby it turns heads while at school. However, this hairstyle will require some good styling time and professional skills whereby you will need to go to a salon in order to achieve great results.
Bouncy curls hairstyle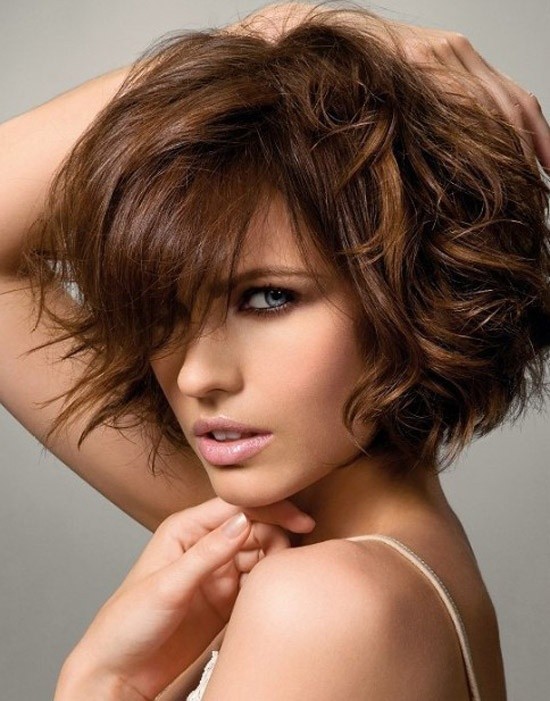 Bouncy waves like the ones featured in the picture above are very easy to style whereby you just have to apply a little styling product to all sections of your and then use a wide-toothed brush to create the wavy texture. After, pass your fingers through your hair in order to create that messy appearance and bouncy effect.