African American Straight Wigs
Besides being very easy to manage, straight hair is that one type of hair that is extremely simple but at the same time exceedingly beautiful and very modern. Without needing too much of your time just to style, straight wigs will bless you with a lot of elegance and class whether it is long, medium or short. Knowing the rough texture of hair that most
African American women
have, also with the fact that most of them naturally have curly hair going straight may not be an easy task. However with the best straight wig you will eventually forget ever wanting to make your real hair straight because this way you can retain your natural curls and still try a new ans sophisticated look once in a while. Here are some straight wigs for you African American women that have been looking for them.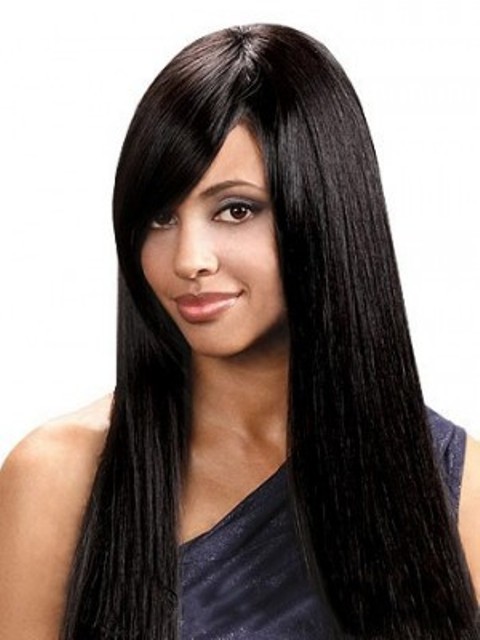 source:-
African American long Straight Wigs On one of those days when you simply feel like having a super sleek, straight and long hairstyle, the wig featured on the above image will definitely leave you turning heads. The wig is extremely long with hair running down her face from the crown with a side sweep, we can spot bangs flowing all the way down to her arms. Trust me whether it is for the red carpet or special events like weddings and dinner parties this is undoubtedly the best wig that you can ever come across. Its length is what calls all the attention yet it will look nice with both simple and overdone make up so it is all up to you. This wig will look best on anyone with a wide or round face shape because those long bangs create the appearance of the face being longer.
Tip:
it is best to wash your wig on a wig head because this way you will easily see what you are doing and at the same time have maximum control over the procedure. Washing your wig is very delicate task that you put all your attention and effort to as it greatly determines the safety and durability of your wig.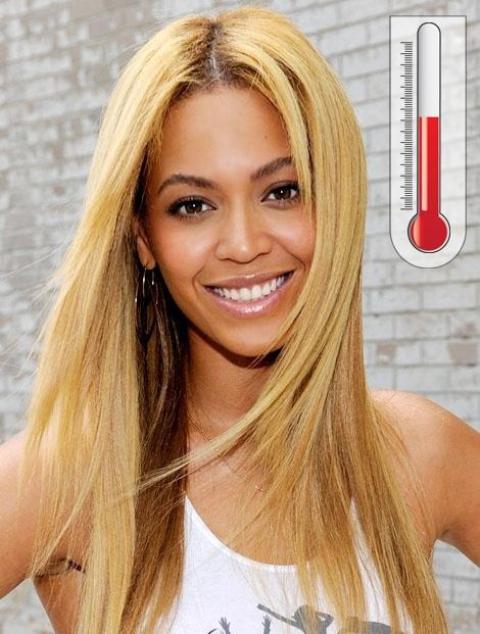 source:-
African American Blonde Straight Wigs Maybe it is just me who fell in love with the super gorgeous Beyoncé or it is really true that she never goes wrong with her hair styles. On this one we see her rocking a blonde straight wig with edgy ends and the very modern center part that accurately balances out the wig to both sides of her oval face shape. since straight hair is very easy to play around with, adding texture only the ends that way it has been done is also enough to add that special detail to your wig. If you keenly look, you will spot dark brown color added to the hair in the back while the top only has a much lighter shade to perfectly match her skin tone. Oval and heart shapes faces will look really amazing with this wig.
Tip:
to prevent the wig from getting frizzy when it's wet, apply some anti-frizz serum to it and for styling use products that simply add moisture rather than those that contain oils. Oil instead blocks way for moisture which is the number factor for keeping you wig in shape.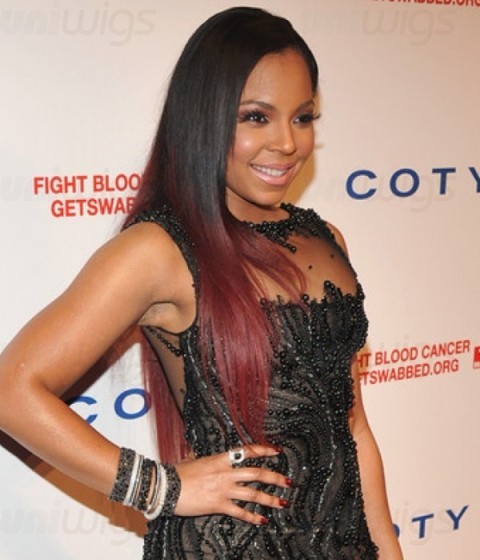 source:-
African American Straight Wigs with color With some bit of color, there is no doubt that your style will pop and that is exactly what this straight wig will do to you. it has color done in form of the very popular ombre style with black on top and maroon on the ends which is not just complimenting her skin tone but very outstanding for any event. The wig is very smooth all through and with its length that goes all the way to her waist, I am more than certain she grabbed lots and lots of attention. If we were not here to talk about her hair, I would go on and on about her very sexy and unique dress but let's leave that for another day. It does not what your face shape is, you will gorgeously rock this ombre straight wig.
Tip:
if you are not washing you wig with shampoo designed for color treated hair then make sure to use shampoo designed for dry or damaged hair. also after washing remember to leave enough time for your wig to air dry so that you can resist the temptation of using a hair dryer since it makes wig fiber weak.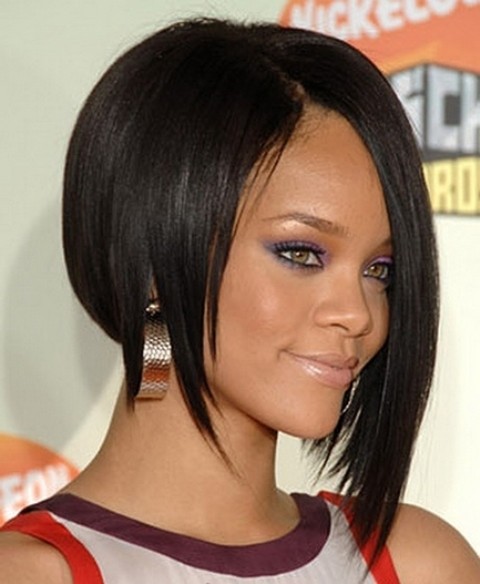 source:-
Asymmetrical African American Straight Wigs The asymmetrical style is getting more and more popular by the day so if you have the thought to go in for it then do not think twice. It is the ever flawless Rihanna on this one and much is as she is very pretty herself we also love the fact that she can pull any style that is doing right now. Most of the asymmetrical styles that we have been seeing are usually short in the back and longer at the front but with one is uniquely styled. The asymmetry is done on the side where the wig is short in the right side and longer on the left side for that exceptionally stylish appearance. This is another of those wigs that anyone no matter what your face shape is can fearlessly rock.
Tip:
it is best to comb the hair when it has it has completely dried to prevent strands from flying away, but still do not use too much force while combing even when hair is dry.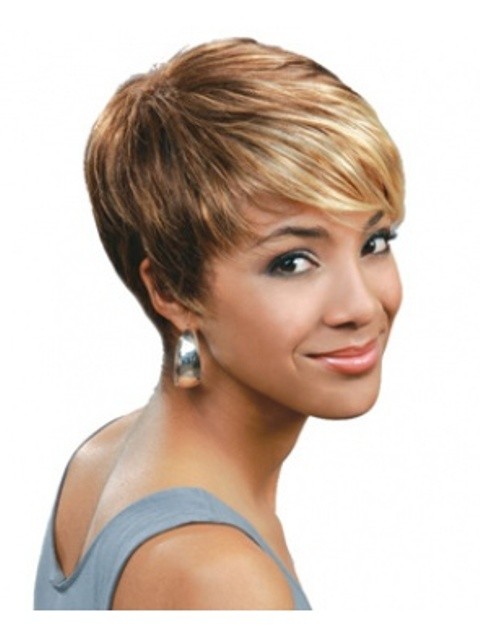 source:-
African American Short Straight Wigs First of all I cannot go without appreciating how this short straight wig was such a great decision for the face shape that she has. Volume is equally distributed through the style and the color of the wig is not just a perfect complement for her skin tone but the most excellent choice she could ever have made. It features precisely razor cut ends and very flattering fringe sweeping to the side, if any African American with a long face or oval face shape this will surely do you justice.